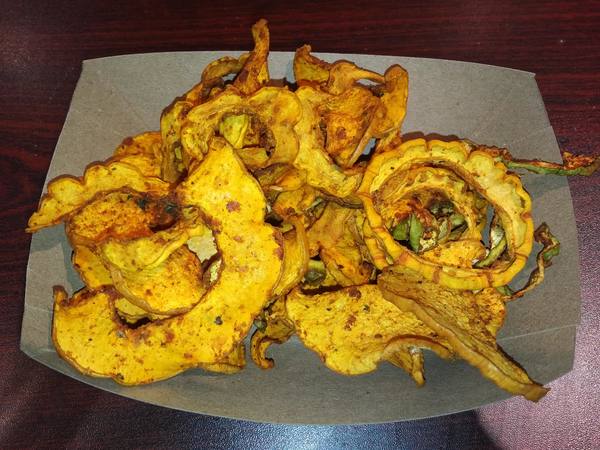 Squash Chips
These chips are crispy and flavorful, perfect to enjoy on their own or paired with a cashew queso!
Updated: Mon, 05/13/2019 - 9:21pm
Ingredients
1 pound squash, any variety
1 Tablespoon oil
2 Tablespoons nutritional yeast
1 teaspoon paprika
½ teaspoon salt
½ teaspoon pepper
½ teaspoon cumin
½ teaspoon parsley
¼ teaspoon cayenne pepper
Instructions
Preheat oven to 400̊ F.
Thinly slice squash into rounds.
Place squash in a large bowl and drizzle with oil.
In a small bowl, combine all remaining ingredients.
Sprinkle seasoning mixture on top of squash and toss to mix.
Place the squash rounds on a lined baking sheet, making sure they do not overlap.
Bake for 30-35 minutes, when done baking allow chips to cool at least 10 minutes before serving.