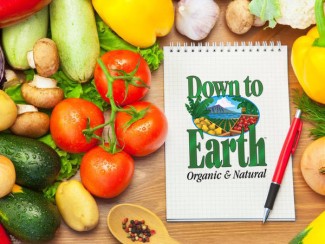 Stewed Collard Greens Recipe from Down to Earth Organic and Natural
Ingredients
1 (5-ounce) package Sweet Earth vegan bacon
3 Tablespoons safflower oil
1 yellow onion diced
1 tomato, diced
1 jalapeño, deseeded and diced
4 garlic cloves, diced
2 bunches collard greens, chopped
3 cups water
1 teaspoon coconut palm sugar
1 Tablespoon Sriracha hot sauce
Salt and pepper to taste
Instructions
Cook vegan bacon according to package directions. Chop and set aside when finished cooking.
Heat a large sauté pan, add oil and sauté onions, tomato, jalapeño, and garlic until translucent.
Add chopped collards, water and remaining ingredients.
Add vegan bacon to sauté and let simmer for 25-30 minutes. Serve and enjoy!