Sundried Tomato Chickpea Cheese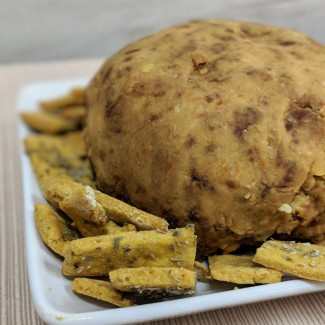 This cheese is delicious and rich, perfect with crackers or spread in a sandwich!
Ingredients
1 ½ cups cooked chickpeas
½ cup sundried tomatoes (not packed in oil)
2-3 cloves garlic
¼ cup nutritional yeast
½ teaspoon salt
Juice of 1 lemon
1 Tablespoon vegetable broth
Instructions
In a food processor or blender, combine all ingredients. Mix until smooth.
Transfer mixture to a cheesecloth. Squeeze out any additional water. Suspend cheesecloth over a bowl and place cheese in refrigerator for at least 1 hour to draw out any additional water.
Serve cheese chilled with crackers or spread onto bread, enjoy!