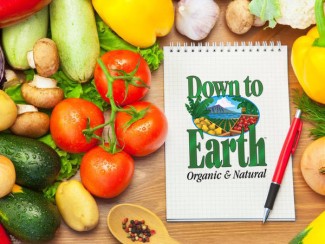 This is an adaptation of the yummy Tofu Nori Rolls we serve on the salad bar. Although this isn't exactly the same, it's tastes pretty close! Maybe you can figure out what small secret ingredient it's missing?
Ingredients
1 (10 oz or 12 oz) extra firm tofu, pressed and dry
½ cup diced red bell pepper
¼ cup diced green bell pepper
¼ cup finely diced green onions
¾ cup finely diced celery
½ cup nutritional yeast
½ cup vegan mayonnaise 
¼ cup minced parsley
Salt and pepper to taste 
8 large nori sheets
Soy sauce or tamari (gluten free soy sauce), for brushing
 
Instructions
Crumble tofu into a large mixing bowl. 
Add in remaining ingredients, except for the nori sheets and soy sauce, to tofu mixture. Mix ingredients until fully incorporated together. Taste and add any additional salt and pepper as needed. 
Using scissors, cut each sheet into 3 equal long strips. Set strips aside.  
Pour a little bit of soy sauce into a small bowl. 
Put one strip in front of you and brush the soy sauce lightly on the top and bottom edge. 
Using a spoon or an ice cream scoop, scoop out about a ¼ cup's worth of tofu filling in the center of the strip. 
Fold both sides in until the middle section is about 2 ½" long, fold over and roll into a round cylinder shape.
Repeat until all strips have been rolled up. Brush additional soy sauce if needed to seal in the roll. Place on a plate  and let chill in the fridge for about 2- 3 hours to set – try to avoid stacking them until after they've set. These rolls can be kept in the refrigerator for up to a week. Serve and enjoy!