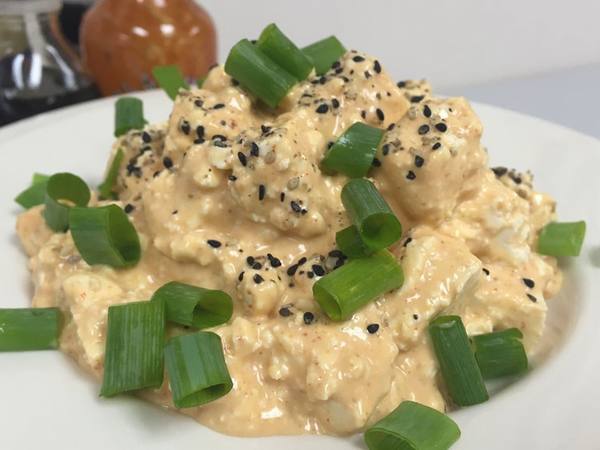 Spicy Tofu Poke
A vegetarian version of a classic Hawaiian dish with a creamy spicy kick!
Updated: Mon, 05/13/2019 - 9:13pm
Ingredients
1 (10-ounce) package extra firm tofu, drained & patted dry
¾ cup vegan mayonnaise
3-4 Tablespoons chili sauce
1 teaspoon sesame oil
¼ teaspoon tamari
Squeeze of lime
2 Tablespoons sesame seeds
½ teaspoon gomasio
Instructions
Cut tofu into small bite size cubes and set aside.
In a separate mixing bowl whisk together vegan mayonnaise, chili sauce, sesame oil, tamari, and lime.
Add tofu and toss until well combined.
Sprinkle sesame seeds and gomasio over tofu and toss again. Serve and enjoy!