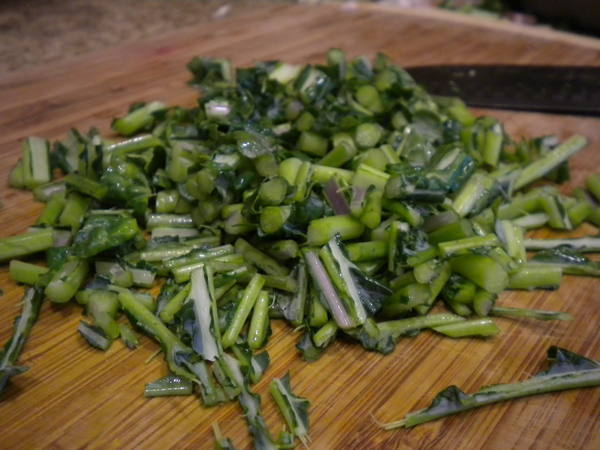 Beets and Greens Sauté
Beets are related to chard, and the greens can be used in the same way. Enjoy the beet greens and roots in this dish, and save the stems for your <a href="http://www.downtoearth.org/recipes/main-courses/homemade-vegetable-broth">Homemade Broth.</a>
Yield:
3-4 Small Servings
Updated: Tue, 04/03/2018 - 8:21am
Ingredients
2 cups chopped beets
3-4 Tablespoons olive oil, divided
4 cloves garlic, chopped roughly
2 cups sliced beet greens (or Swiss chard)
Pinch coarse sea salt (optional)
Instructions
Heat olive oil a large skillet on medium heat. Add chopped beets and cook for 10 minutes, tossing every few minutes.
Add chopped garlic to skillet and cook until browned, about 10 minutes. Toss in greens and stir until just wilted.
Remove from heat, and sprinkle with sea salt if you like. Enjoy!