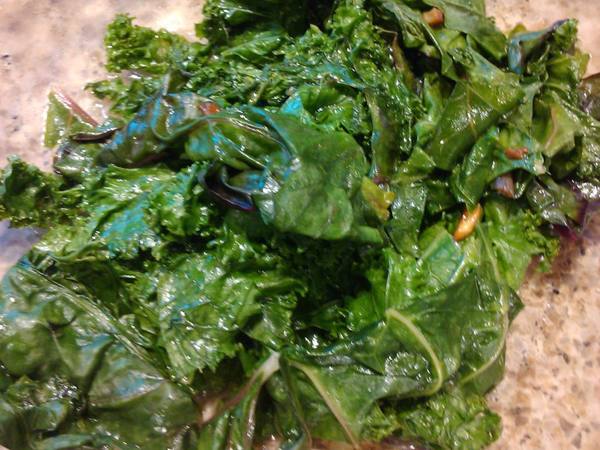 Hearty greens get dressed up with savory garlic and sweet honey for a delicious and quick side dish.
Ingredients
2 Tablespoons olive oil
4-6 cloves garlic, minced
4 cups chopped kale
2 cups chopped Swiss chard
1 Tablespoon honey
Instructions
Heat the olive oil in a large skillet on medium heat. Add garlic and sauté until browned.
Toss in the greens, and stir briskly to cook evenly. Turn off heat, drizzle with honey and stir to coat. Add a pinch of salt if desired. Enjoy!