Indonesian Style Tofu Satay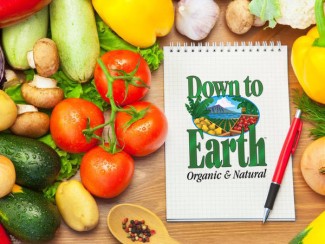 Indonesian Style Tofu Satay recipe from Down to Earth Organic and Natural.
Ingredients
1 block firm tofu, drained and cubed
2-3 Tablespoons soy sauce
2 Tablespoons peanut or cashew butter
2 Tablespoons honey
1 Tablespoon maple syrup
1 Tablespoon lemon juice
1 Tablespoon chopped ginger root
3 cloves garlic, minced
½ teaspoon chili powder
½ teaspoon sesame oil
2 Tablespoons thinly sliced green onions
Instructions
Arrange the cubed tofu on skewers. Brush with 2 Tablespoons soy sauce and refrigerate for at least an hour.
Blend the rest of the ingredients with 1 Tablespoon soy sauce, except the green onions. Stir the onions into the blended sauce.
Bake tofu at 400° for 20 minutes, turning after 10 minutes. Brush with the sauce, serve and enjoy!