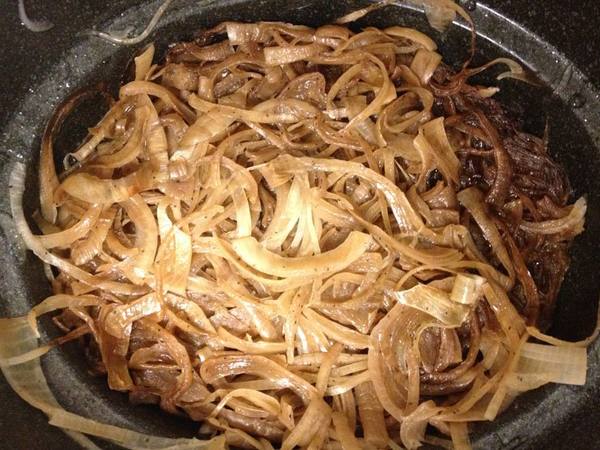 Slow Cooker Caramelized Onions
Caramelized onions have a magical quality to them but sautéing them is a bit labor-intensive. Use your slow cooker to easily make a gigantic batch and use them throughout the week. Watch them take your meals from ho-hum to amazing! To save yourself from crying, put onions in the refrigerator for about 1 hour before slicing – this minimizes the gaseous enzymes that causes tearing.
Updated: Tue, 04/03/2018 - 10:04pm
Ingredients
6-7 yellow onions (about 3-4 pounds)
2-3 Tablespoons extra virgin olive oil
Salt and pepper, to taste
Instructions
Peel onions. Thinly slice onions and place in slow cooker.
Drizzle olive oil over onions. Season generously with salt and pepper. Work oil and seasonings into onions with your hands.
Cover and cook on low for 10-12 hours or until onions have softened and caramelized.
Caramelized onions can be stored in the refrigerator covered for 1-2 weeks. They can also be stored in the freezer in an air-tight container for up to 6 months. Allow cooked onions to come to room temperature before using. Enjoy!