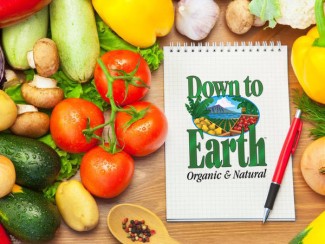 Mineral-rich arame has a mild flavor and combined with sweet vegetables is an excellent dish to serve to people new to sea veggie dishes.
Ingredients
1
(2.1-ounce) package arame, soaked 10-15 minutes
1
Tablespoon sesame oil
1
large onion, chopped
¼
cup water + more if needed
1
large carrot, cut into matchsticks
Nama
shoyu
½
cup sesame seeds
Instructions
Drain
arame and set aside.
Heat
sesame oil in a large skillet over medium heat. Add in onions and sauté for a
few minutes or until softened.
Place
soaked arame over onions.
Add
water; bring to a boil and simmer for 20 minutes.
Place
carrots on top of arame mixture. Steam until tender adding more water if
needed.
Season
to taste with Nama shoya and stir gently.
Toss
with sesame seeds and enjoy!