Avocado and Roasted Asparagus Salad with Lemon Garlic Dressing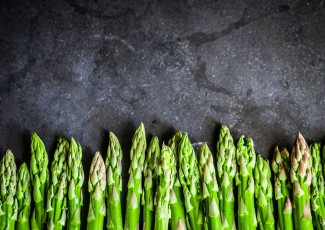 This colorful salad is so fresh and healthy, and the best part is it can be made in under 15 minutes!
Ingredients
Salad
1 pound asparagus
2 Tablespoons fresh basil, chopped
2 Tablespoons fresh mint, chopped
¼ cup olive oil
¼ cup thinly sliced green onions
1 teaspoon sea salt
1 pound radishes, halved
2 avocados, cross-hatched
Dressing
Juice of 2 lemons
1 teaspoon date sugar
3 cloves garlic, minced
Instructions
Heat oven to 425 degrees.
Break off the bottom fibrous part of each asparagus stalk and trim into thirds.
In a large mixing bowl, combine basil and mint with ¼ cup oil, green onions, and sea salt.
Toss asparagus and radishes to coat and place on a lined baking sheet. Pour remaining marinade over asparagus and radishes. Spread out in a single layer.
Roast for 12 minutes, until asparagus is just tender. Set aside to cool.
Blend all dressing ingredients until smooth, about 1 minute.
Cross-hatch avocados and toss salad in dressing to serve.