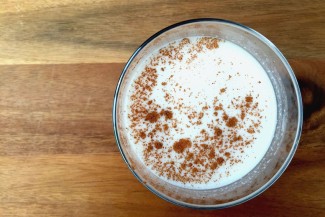 This Mexican staple is usually made with rice milk. Here is a low sugar variation made from fresh coconut meat.
Ingredients
½ cup fresh or dried coconut meat
4 cups water
1 teaspoon vanilla
Pinch of stevia, to taste
2-4 teaspoons of ground cinnamon, to taste
Instructions
Blend the coconut, water, vanilla, stevia, and cinnamon until fine.
Adjust to taste.
Strain if desired.
Serve over ice. It will keep refrigerated for 3 days. Enjoy!