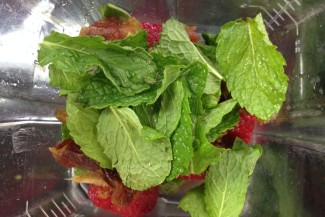 This refreshing and hydrating smoothie is perfect for a hot summer afternoon.
Ingredients
2 cucumbers
½ cup of mint
4 cups of water
ice
Optional: 1 cup berries
Instructions
Peel the cucumbers.
Wash the mint and remove the leaves from the stems.
Blend the cucumber, mint leaves, a few cubes of ice, water, and berries (if using) until very fine.
Strain out the pulp.
Serve over ice. Drink immediately. Enjoy!