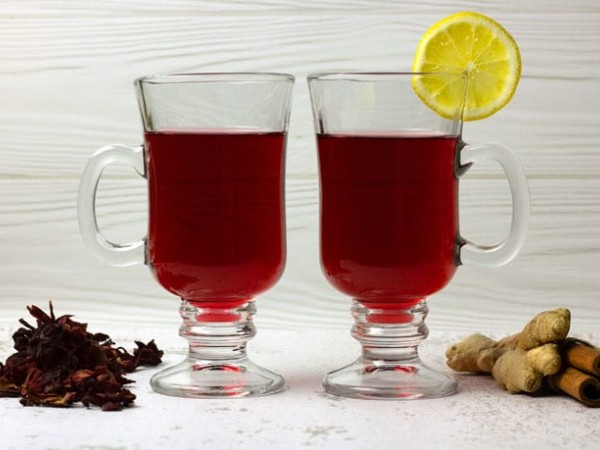 This refreshing, sweet and zesty drink is perfect for any day in paradise!
Ingredients
½ cup dried hibiscus
3 cups water + ½ cup
3" piece ginger, peeled and chopped
½ cup fresh lemon juice
1/3 – ½ cup light agave
3 cups sparkling water
Instructions
Steep hibiscus in 3 cups water for 30-60 minutes.
Meanwhile, blend ginger and ½ cup water in a blender. Pour through a strainer to remove pulp. Set aside.
When ready to assemble, strain hibiscus and discard flowers.
In a large pitcher, combine hibiscus tea, ¼ cup ginger juice, lemon juice, agave and sparkling water. Stir to combine. Add more ginger juice to taste. Serve over ice and enjoy!