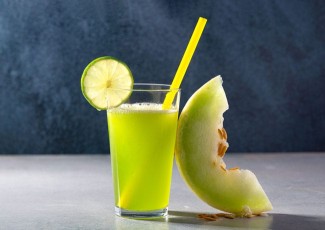 Melon Spritzer recipe from Down to Earth Organic and Natural.
Ingredients
1 small melon, cubed and frozen
2 limes, juiced and zested
3 cups apple juice
¼ cup mint
1 (25.3 fl oz) bottle sparkling water
Instructions
Place all ingredients except sparkling water in a blender. Blend until smooth.
In a large bowl, combine melon puree and sparkling water. Serve over ice and enjoy!