Raw Piña Coconut Smoothie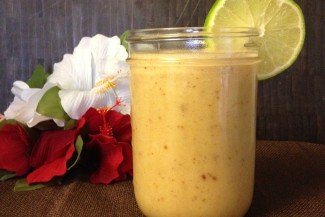 This raw vegan drink is a very refreshing way to cool off in the summer heat.
Ingredients
2 cups fresh chopped pineapple
½ cup shredded coconut
1 banana
5 Medjool dates, pitted
Juice of 1 lime
1 teaspoon vanilla extract
1 (17.5-ounce) container coconut water
4 cups ice
Instructions
Combine all ingredients in a blender. Blend on high until well combined. Serve immediately and enjoy!