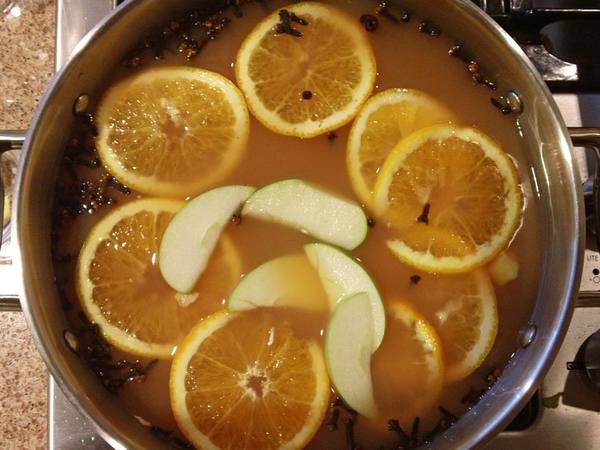 This warm spicy drink is a great healthy addition to your holiday parties.
Ingredients
2 quarts organic apple juice
3 cinnamon sticks
1½ teaspoons whole cloves
1" piece fresh ginger, peeled and cut in half
4 orange slices
½ granny smith apple, sliced thinly
Instructions
In a medium size pot, bring all ingredients to a boil, then lower heat.
Simmer over low heat for 30 minutes – 1 hour. Pour into individual mugs and serve. Enjoy!