Very Veggie Cleansing Juice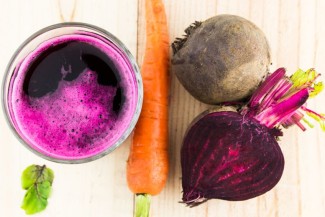 Very Veggie Cleansing Juice recipe from Down to Earth Organic and Natural.
Ingredients
1 beet, peeled
3 carrots
3 cups of roughly chopped greens like kale or spinach 
1 cucumber, seeded if desired
1 apple, cored and sliced
1" ginger, peeled
Instructions
Juice all the ingredients in your favorite juicer.
Serve immediately or seal in an airtight container with as little oxygen as possible. Drink within 24 hours. Enjoy!