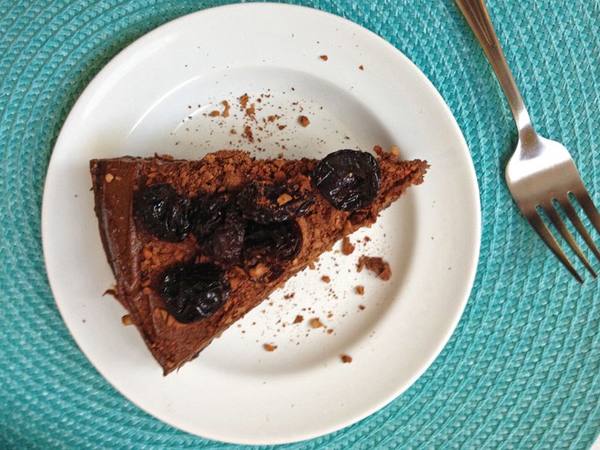 Blueberry Coffee Cake
Tangy blueberries get swirled with poppyseeds for a beautiful, crumbly snack cake.
Updated: Mon, 05/13/2019 - 9:13pm
Ingredients
Crumble Topping
¾ cup whole wheat pastry flour
¼ cup brown sugar
1 Tablespoon ground ginger
¼ cup poppyseeds
⅓ cup vegan margarine, melted
1 cup frozen blueberries
Coffee Cake
1 cup vanilla-flavored soymilk
⅓ cup canola oil
1 Tablespoon apple cider vinegar
1 Tablespoon vanilla extract
1 cup all-purpose flour
½ cup turbinado sugar
1 Tablespoon cinnamon
1 teaspoon baking powder
1 teaspoon baking soda
¼ teaspoon salt
Instructions
Preheat oven to 350º and grease an 8x8 square baking pan with additional Earth Balance.
For the Crumble Topping: Mix together whole wheat pastry flour, brown sugar, ginger, and ¼ cup poppyseeds. Pour in melted Earth Balance and stir until combined. Add blueberries and stir very gently. Set aside.
For the Coffee Cake: In a large bowl whisk together soymilk, oil, vinegar, and vanilla. Set aside.
In another large bowl, mix together all-purpose flour, sugar, cinnamon, baking powder, baking soda, and salt. Add milk mixture and stir until just combined.
Pour cake mixture into prepared pan. Top evenly with Crumble Topping.
Bake for 40-45 minutes, or until a toothpick inserted into the middle of the cake comes out clean.
Let cool before cutting and serving. Serve warm or keep in an airtight container for a few days.