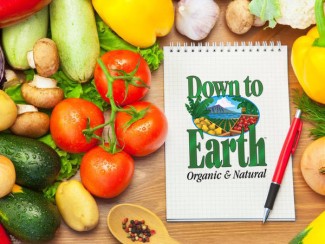 Start your day with these warm, hearty muffins!
Ingredients
2 cups whole wheat flour
½ cup brown sugar
2 teaspoons baking soda
1 Tablespoon cinnamon
¼ teaspoon salt
1 cup walnuts, roughly chopped
½ cup flaked coconut
1 apple, peeled, cored, and shredded
3 Tablespoons flaxseed meal
½ cup water
1 cup applesauce
½ cup maple syrup
2 teaspoons vanilla extract
Topping:
¼ cup chopped walnuts
¼ cup brown sugar
1 Tablespoon cinnamon
Instructions
Preheat oven to 350̊. Fill the cups of a muffin tin with muffin liners.
In a medium bowl; combine flour, brown sugar, baking soda, cinnamon, and salt.
Mix the apple, walnuts, and flaked coconut into the dry ingredients.
In a separate, smaller bowl, combine flaxseed meal and water. Let soak for 10 minutes. It will be thick and oily when ready.
Mix soaked flaxseed, applesauce, maple syrup, and vanilla extract in a small bowl.
Make a well in the dry ingredients and pour in the wet ingredients. Stir until combined, taking care not to over-mix.
Combine topping ingredients in jar and shake to mix.
Distribute batter evenly into muffin tins, sprinkle with topping ingredients and bake for 20-25 minutes, the muffins will be done when an inserted toothpick comes out clean.