Gluten-Free Roti Bread Stuffed with Cauliflower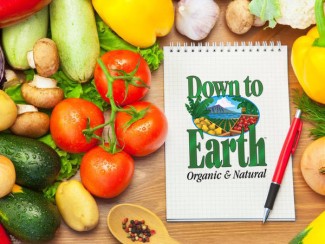 Perfect with a curry, butter or yogurt or eaten as is, this roti bread is also delicious without any filling, or can be filled with other vegetables if you feel like experimenting. Putting a handful of kale or spinach leaves in with the dough makes a yummy green bread.
Yield
4-6 Servings, 15-20 breads
Ingredients
Dough
1 cup amaranth flour (can be made by processing amaranth seeds until fine)
1 cup sorghum flour
3/4 cup cornstarch
1 teaspoon xanthum gum
1/2 teaspoon salt
1 1/2 cup water
1 Tablespoon coconut oil (optional)
Cauliflower Filling
2 cups grated cauliflower
3/4 teaspoon coarse sea salt
1/2 teaspoon garam masala
1/2 teaspoon tumeric powder
Finishing
1/2 cup sorghum flour
1/4 cup coconut oil
Instructions
For the dough, mix the dry ingredients in a large bowl, or a blender with the dough attachment.
Slowly add water and blend until the mixture forms a ball – not too dry, not too sticky. You may not need all the water.
For the filling, mix the cauliflower, salt, garam masala and tumeric.
Roll a golf ball sized piece of roti dough into a ball between your palms. Gently squash it flat, then place it on a lightly floured board and roll it out to about 5 inches, stopping before it tears or breaks.
Put a tablespoon of the cauliflower mixture in the center of the dough, then fold up the sides, making a square. Dust it with flour.
Roll it out. Some of the filling might come through - that's ok. Add flour as needed to stop it from sticking. Make it as thin as possible before it tears.
Heat a tablespoon of coconut oil in a heavy frying pan. When it's hot place the bread in the pan and cook for 30 seconds. Then flip. It will still look a little raw, but be just firm enough to flip over. This is the step that makes it extra delicious. Lightly oil the side that is facing up. In 30 seconds flip it again and lightly oil the other side. Cook both sides until slightly browned.
Serve immediately. Great with curries, raita , chutneys or just as is.