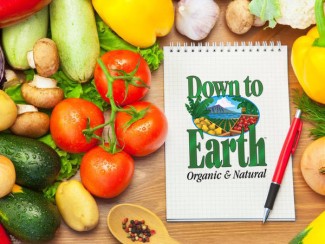 Making your own bread takes some time, but trust us…it's worth it.
Ingredients
1 ½ cup warm water (about 100-115̊)
1 teaspoon yeast
1 teaspoon sugar
3 ½ cups bread flour (or substitute all-purpose flour)
2 ½ teaspoons salt
¼ cup fresh rosemary, chopped (or 2 Tablespoons dried rosemary)
2 Tablespoons olive oil
Instructions
Whisk together warm water, yeast, and sugar. Let stand until foamy, about 5-10 minutes.
Add flour and salt. Stir until dough forms.
Transfer dough to a lightly floured surface and knead until elastic, about 10 minutes. Add the rosemary as you knead.
Place dough in bowl and drizzle with olive oil. Cover with a damp cloth and set aside to "proof" (rest) for an hour, until the dough is doubled in size.
Remove dough from bowl and separate into 3 even dough balls.
Using your hands, roll the dough out. Start from the center and roll out into a 12" log. Repeat with last two dough balls.
Place dough logs on a baking sheet lined with parchment paper. Place in your oven on "proof" setting and let rest for an hour, until doubled in size. (Note – if your oven does not have a proof setting, set to the lowest temperature and preheat. Once oven is heated, turn it off and allow the formed bread to proof in the warm oven)
Score bread (make 4 slits on the top of the bread to allow air to ventilate while cooking).
Preheat oven to 425̊. Fill an 8x8 pan halfway with water and place on the bottom rack. Cook bread for about 20 minutes. When bread is done, it will be golden brown and make a hallow sound when you knock on the outside.
Allow to cool for 15 minutes. Slice bread and serve warm. Enjoy!