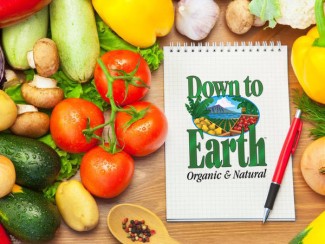 Just because you're vegan doesn't mean you can't enjoy a warm, flaky crust. Not vegan? That's okay! This puff pastry still has the rich, buttery flavor you're looking for.
Ingredients
2 cups unbleached all-purpose flour
½ teaspoon salt
10 ounces vegan butter (Miyoko's, earth balance)
2⁄3 cup ice water
Instructions
In a medium mixing bowl, whisk together flour and salt.
Cut the butter into cubes. Using a pastry cutter or two knives, cut the butter into the flour and salt until the batter is crumbly.
Add the ice water and mix. The mixture should still be very crumbly and a bit dry.
On a clean, floured surface, form the dough into a square. Use a rolling pin to roll it out into a rectangle.
Fold the top and bottom of the dough to the middle. Flip the dough, flouring the surface more if needed, and roll out again.
Repeat step 5 until the butter is fully combined with the dough (about 5 repeats).
Chill your dough in the refrigerator until you are ready to use it.
When you are ready to bake your dough, preheat the oven to 400̊. Puff pastry can be used as a crust in a variety of recipes, including our recipe for vegan brie. Adjust cooking times depending on the size and thickness the dough being used.