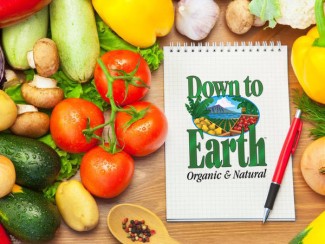 This colorful pilaf is a wonderful entrée, side dish or filling for baked acorn or buttercup squash.
Ingredients
½ cup minced onion
1-2 cloves minced or crushed fresh garlic
½ cup each finely chopped carrots, celery, parsnips and mushrooms
½ teaspoon each powdered sage, cumin and marjoram
¼ cup each brown, red, sweet and wild rice
2 cups vegetable broth
Pinch of sea salt
½ cup dried cranberries
½ cup chopped pecans
2-3 Tablespoons Nama Shoyu
¼ cup chopped fresh parsley
Fresh cracked pepper
Instructions
Heat oil in a saucepan over low heat. Stir in the onion, garlic, carrots, parsnips and spices; sauté for 3-4 minutes and add the rices.
Add the vegetable broth and salt, increase heat, cover and bring to a boil. Simmer for 40 minutes and add the cranberries on top; do not stir.
Continue to cook on low heat for another 10 minutes.
Stir in the pecans and parsley; season to taste with Nama Shoyu and fresh cracked pepper. Enjoy!