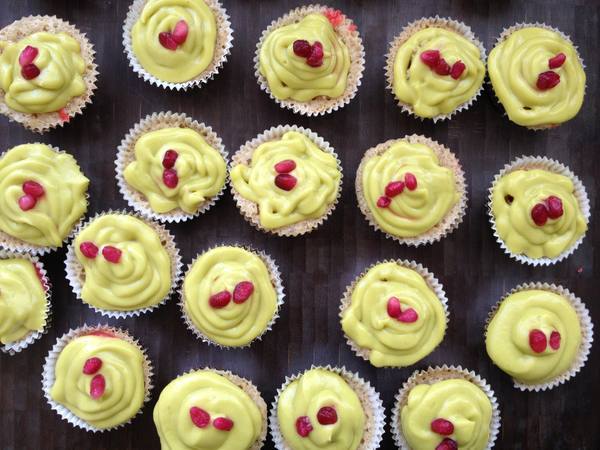 Avocado Buttercream Frosting
We love licking the frosting off our fingers, don't you? But what we love even more is substituting healthy ingredients in surprising ways. Instead of lots of butter or cream, this frosting utilizes the natural creaminess of avocados. Have no fear sweets lovers, there's still enough sugar to satisfy.
Updated: Wed, 05/18/2016 - 10:51pm
Ingredients
2 small avocados or 1 large avocado
Zest and juice of 1 small lime
1 cup sifted powdered sugar
Almond milk, if needed
½ teaspoon vanilla extract
Instructions
Peel and pit the avocado.
Scoop avocado into a food processor and add in lime juice – setting aside lime zest for later. Process for a couple of minutes to break up avocado. Adding sugar in a couple Tablespoons at a time, continue to process – scraping the sides frequently. If mixture isn't coming together, add in a few Tablespoons of almond milk as needed. Once all sugar is added and processor is on, drizzle in vanilla extract through the feed tube. Process until smooth and creamy.
Transfer Frosting into a bowl, piping bag or a large plastic re-sealable bag (when ready to use, snip a small part of a corner to make a homemade piping bag). Let chill in refrigerator for about 15-20 minutes before using.
Pipe or spread the frosting on top of your favorite cake or cupcake.