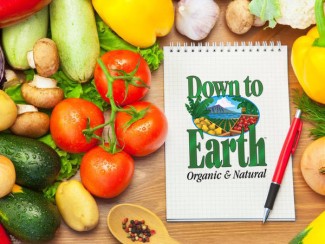 A double layer cake of vegan, gluten-free deliciousness!
Ingredients
Coconut Cake
1 cup vegan butter, softened
1½ cups granulated sugar
3 Tablespoons vanilla extract
½ cup shredded coconut
1½ Tablespoons baking powder
3 cups sifted brown rice flour
¼ teaspoon salt
2 cups soy milk
2 Tablespoons egg replacer
1 Tablespoon apple cider vinegar
Frosting
1 cup vegan butter
1 ½ Tablespoons vanilla extract
3 cups confectioner's sugar
½ cup shredded coconut
Garnish
2 cups sliced strawberries, divided
Shredded coconut
Instructions
Preheat oven to 350º. Grease and flour 2 (9") baking pans.
Prepare Coconut Cake: Combine butter, sugar, vanilla, and coconut in a mixing bowl. Using a hand mixer, beat until fluffy.
In another mixing bowl, combine baking powder, flour, and salt.
In a third bowl, whisk together soy milk, egg replacer, and apple cider vinegar until well combined.
With a hand mixer on low slowly mix in dry and wet ingredients to butter mixture.
Divide batter into prepared baking pans. Smooth mixture with a spatula. Bake for 40-45 minutes. Cakes will be done when a toothpick is inserted in the center and comes out clean.
Remove from oven and let cakes cool for 5 minutes. Carefully remove from cake pans to a cooling rack and let cool.
Prepare Frosting: Combine ingredients with a hand mixer or in a food processor.
Spread a thin layer of Frosting and ½ cup of strawberries on top of 1 cake. Carefully layer second cake on top.
Frost all sides of your double layer coconut cake. Garnish with coconut flakes and remaining strawberries. Enjoy!