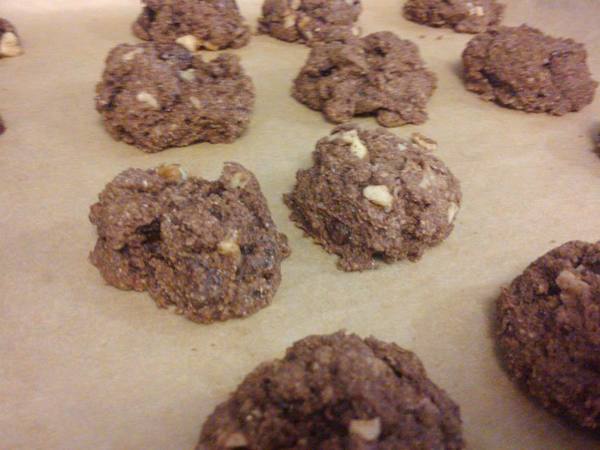 Hagrid's Not So Horrible Rock Cakes
Hagrid's Rock Cakes usually taste worse than rocks and often get chucked by Harry, Ron and Hermione. This version doesn't require an invisible cloak to hide unwanted rock cake! Adapted from nomnomnomblog.com
Updated: Thu, 04/05/2018 - 8:22am
Ingredients
1½ cups whole wheat flour
2 Tablespoons sifted baking cocoa
1½ teaspoons baking powder
¼ teaspoon salt
⅓ cup cold butter, cut into chunks
½ cup brown sugar
⅓ cup milk or milk substitute
⅛ teaspoon apple cider vinegar
¼ teaspoon vanilla extract
½ cup chocolate chips
¼ cup chopped walnuts
Instructions
Preheat oven to 350°. Line a large baking sheet with parchment paper.
In a large bowl, combine flour, cocoa, baking powder and salt.
Blend in butter chunks and sugar gradually, until mixture resembles a coarse meal.
In a small bowl, combine milk, vinegar and vanilla.
Fold wet ingredients into dry mixture. Mix until just combined.
Add chocolate chips and walnuts. Gently incorporate into mixture.
Scoop Tablespoon-sized balls of dough onto baking sheet, spacing them evenly.
Bake 12-15 minutes or until cakes have risen and a toothpick inserted in the middle comes out clean. Remove from oven and let cool completely. Serve the next time you have tea with Hagrid and show him how it's done!