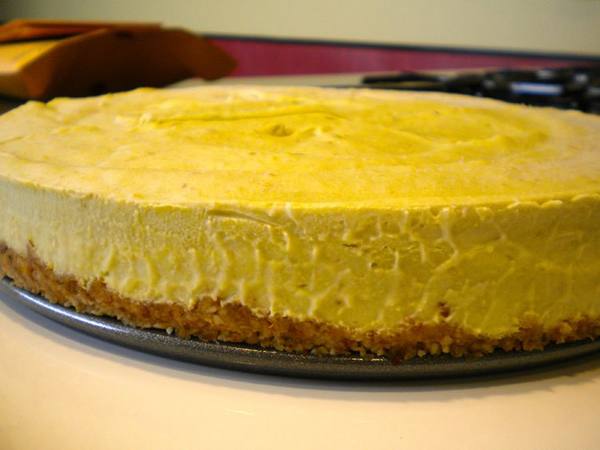 Lemon Avocado Crème Pie
Fresh avocado is the 'secret' ingredient in this decadent and creamy vegan pie.
Updated: Thu, 04/05/2018 - 9:18pm
Ingredients
Crust:
1 cup almonds
1 cup macadamia nuts
Pinch sea salt
Zest of 1 lemon
5 medjool dates, pitted
2 Tablespoons agave nectar
Filling:
⅓ cup agave nectar
¾ cup fresh lemon juice
2 medium, ripe avocados
1 teaspoon vanilla extract
Zest of 1 lemon
2 (15-ounce) cans full-fat coconut milk, refrigerated
⅔ cup powdered sugar
Instructions
For Crust:Add almonds, macadamia nuts, pinch sea salt, and zest from 1 lemon in a food processor. Grind until fine, then add dates and 2 Tablespoons agave nectar. Blend until smooth.
Press crust mixture into the bottom of a 9" springform pan. Set aside.
For Filling:Add ⅓ cup agave nectar, lemon juice, avocado, vanilla extract and zest from 1 lemon into the processor, and blend until smooth. Leave in processor.
Remove the cans of coconut milk from the fridge - do not shake. Gently open the cans and scrape off the cream that has floated to the top - about half the can. Place in a cold glass bowl. Add sifted powdered sugar and blend for 2 minutes with a hand mixer.
Pour the avocado mixture into the coconut crème and gently fold together.
Pour filling into crust and freeze for 3-4 hours, or until solid. Store in the freezer, but let warm slightly to slice and serve. Enjoy!