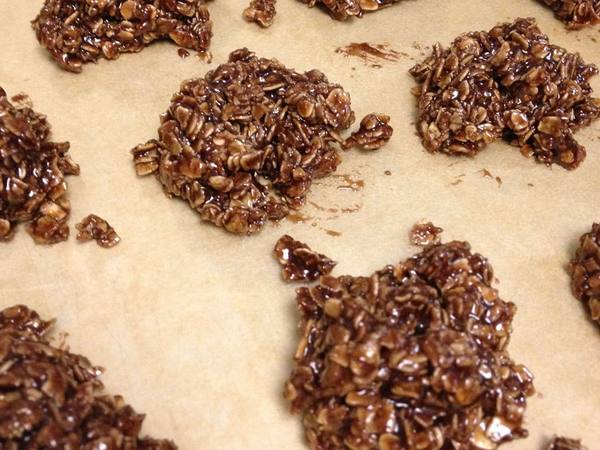 No Bake Chocolate Oat Cookies
No Bake Chocolate Oat Cookie recipe from Down to Earth Organic and Natural.
Updated: Sun, 09/09/2018 - 9:15am
Ingredients
½ cup vegan butter
2 cups sugar
½ cup almond milk
3 Tablespoons cocoa powder
½ cup creamy peanut butter
2 teaspoons vanilla
3½ cups quick oats
Instructions
Place butter, sugar, almond milk and cocoa in a sauce pan and bring to a boil.
Remove from heat and add peanut butter. Stir until dissolved.
Stir in vanilla and oats.
Cover baking sheet with waxed paper.
Spoon mixture onto baking sheet, making 1" cookies.
Let cool in the refrigerator until hardened, 1-2 hours. Enjoy!