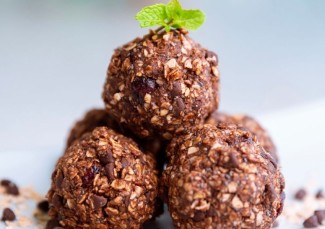 These keiki-friendly oatmeal cookies are so easy to throw together. The best part—you don't need to turn on your oven!
Ingredients
2 cups rolled oats
½ cup raisins
1 cup mini vegan chocolate chips
2 Tablespoons cacao powder
½ cup maple syrup
1 cup smooth peanut butter
1 teaspoon vanilla powder
1 teaspoon cinnamon
Pinch of salt
Instructions
Line a baking sheet with parchment paper.
In a large bowl, combine all ingredients.
Roll mixture into small round balls. Place cookies onto lined baking sheet.
Serve and enjoy!