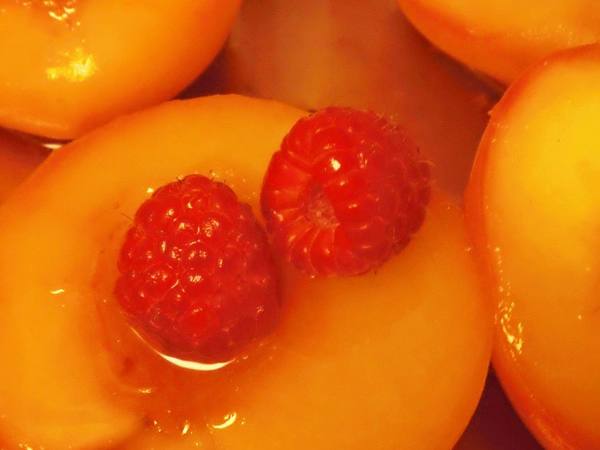 Poached Peaches with Pomegranate Syrup
Pomegranate molasses can be found in the ethnic food section at Down to Earth.
Updated: Thu, 04/05/2018 - 8:29am
Ingredients
Pomegranate Syrup
2 cups water
1¼ cups sugar
Zest of 1 lemon
1 Tablespoon pomegranate molasses
½ teaspoon vanilla
Poached Peaches
4 peaches, halved and pits removed
Fresh raspberries
Whipped cream (optional)
Instructions
To cook Pomegrante Syrup: Place water, sugar, lemon zest, pomegranate molasses and vanilla in a medium saucepan.
Heat over medium-high and stir until sugar dissolves.
Reduce heat to a low simmer and add peach halves. Cover with parchment paper and simmer 8-10 minutes or until peaches are cooked but still a little firm.
Scoop peaches into a serving dish. Pour syrup over peaches and top with fresh raspberries.
Serve warm or chilled. Top with fresh whipped cream before serving and enjoy!