Raw Marble Cheesecake w/ Berry Glaze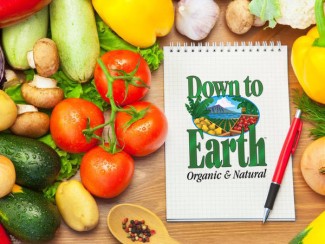 Raw Marble Cheesecake with Berry Glaze recipe from Down to Earth Organic and Natural.
Ingredients
Crust:
1 cup pecans
½ cup pitted Medjool dates
Pinch of salt
Filling:
3 cups cashew, soaked 1-4 hours and drained
½ cup fresh lemon juice
1 cup raw agave
1 cup coconut oil
1½ teaspoons vanilla extract
½ teaspoon salt
¼ cup raw cacao powder
Berry Sauce:
1 (8-ounce) bag frozen berries, thawed
½ cup pitted Medjool dates
Instructions
Process Crust ingredients and press into the bottom of a springform pan evenly. Set aside.
In a blender or processor, blend all Filling ingredients until creamy and smooth. Remove half of the mixture from the processor and pour onto crust.
Add cacao powder to remaining filling and process until well combined.
Spoon chocolate filling into the pie and use a knife swirl chocolate into the vanilla filling.
Place cheesecake in the freezer for 2 hours or until firm.
To make the Berry Sauce: Blend berries and dates until sauce is totally smooth. Pour over cheesecake just before serving. Serve and enjoy!