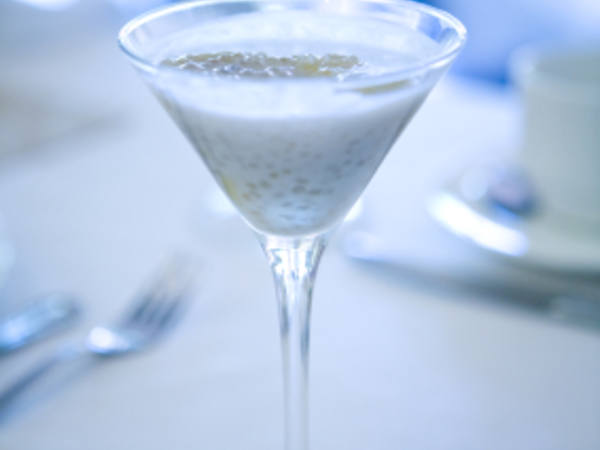 Thai Coconut Tapioca
Thai Coconut Tapioca recipe from Down to Earth Organic and Natural.
Updated: Mon, 04/20/2020 - 7:28am
Ingredients
1 cup coconut cream
3 cups water
½ cup small tapioca pearls
½ cup pure maple syrup
1 teaspoon vanilla extract
Toasted coconut flakes for garnish (optional)
Fresh fruit for garnish (optional)
Instructions
Combine coconut cream and water in a medium saucepan. Cook on medium-low until just before the milk comes to boil.
Add the tapioca pearls and stir often for 12 minutes or until pearls become translucent.
Remove from heat and add maple syrup, and vanilla extract.
Pour into serving bowls and let cool in the refridgerator for at least 20 minutes. Pudding will thicken as it cools.
Serve with toasted coconut or fresh fruit garnish. Enjoy!