Toasted Nut-Raisin Party Mix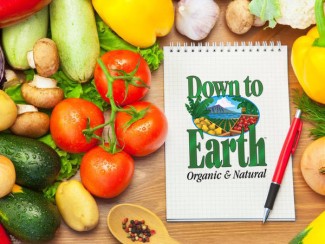 Toasted Nut-Raisin Party Mix recipe from Down to Earth Organic and Natural.
Yield
Approximately 5 Cups
Ingredients
½ cup almonds
1 cup sunflower seeds
1 cup pumpkin seeds
¼ cup sesame seeds
1½ cups coconut flakes
1-2 Tablespoons liquid aminos or soy sauce
1 cup raisins
Instructions
Toast almonds, sunflower seeds and pumpkin seeds on medium heat in a dry skillet, stirring constantly until golden brown and pumpkin seeds pop up.
Add sesame seeds and coconut. Stir for about 1 minute, until lightly toasted.
Pour nuts and seeds into a serving bowl.
Add liquid aminos and stir well.
Add raisins, stir and serve. Enjoy!