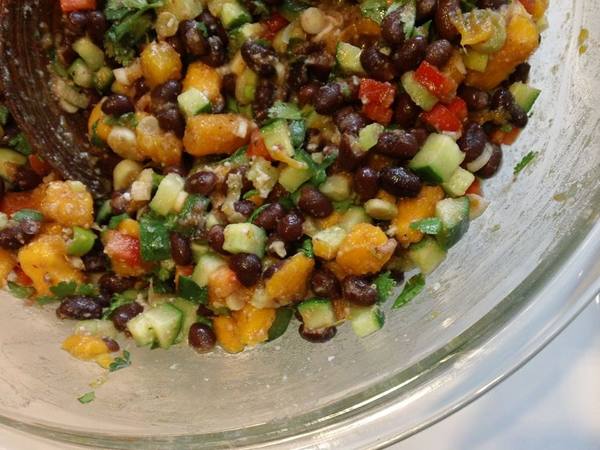 Black Bean Papaya Salsa
Black beans add protein and heft to a sweet and spicy salsa. Serve with chips, veggies or quesadillas.
Updated: Mon, 05/13/2019 - 9:13pm
Ingredients
4 cups chopped fresh tomato
½ teaspoon sea salt
2 cups cooked black beans
1 cup corn kernels
1 cup chopped fresh papaya
1 cup chopped fresh cilantro
½ cup chopped red pepper
¼ cup fresh squeezed lime juice
¼ cup minced red onion
1 Tablespoon apple cider vinegar
1 Tablespoon olive oil
1 Tablespoon each chili powder and chipotle powder
1 teaspoon smoked salt (more to taste)
Instructions
Blend 2 cups tomato and ½ teaspoon salt in food processor until smooth. Add blended tomatoes to a large bowl.
Add all remaining ingredients and mix well. Add more salt, lime, or vinegar to taste. Let stand one hour for best flavor.
Serve with chips, tacos, or burritos. Enjoy!