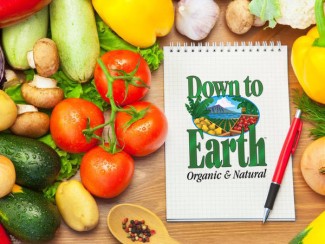 Cashew Cilantro Sauce recipe from Down to Earth Organic and Natural.
Ingredients
1¾ cups raw cashews, soaked
1 cup water
½ cup lemon juice
1½ teaspoons olive oil
2 teaspoons nutritional yeast
¾ cup coarsely chopped cilantro
2 Tablespoons chopped green onions
1 teaspoon crushed red pepper
Dash of cayenne
Salt and pepper to taste
Instructions
In a food processor mix together cashews, water and lemon juice.
With processor running, pour olive oil down chute.
Turn off machine, scrape down sides and add nutritional yeast, cilantro, green onion, crushed red pepper, cayenne, salt and pepper.
Process for another 2-3 minutes or until a smooth consistency is achieved. Enjoy!
Excellent served over Lentil Tacos or as a dip with your favorite tortilla chips!