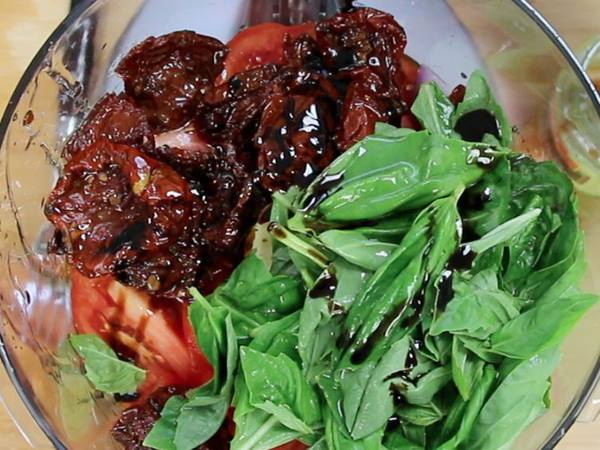 Raw Vegan Marinara Sauce
Full of flavor, this super versatile sauce can be used with raw zucchini noodles, our Raw Manicotti (found in our Related Recipes below) and cooked dishes as well.
Updated: Sat, 04/14/2018 - 11:25am
Ingredients
3 Tablespoons olive oil
3 cups chopped tomatoes
1 (4-ounce) jar sundried tomatoes in olive oil
2 Tablespoons balsamic or red wine vinegar
1 lemon, juiced
3 cloves garlic
3 Tablespoons diced red onion
2 teaspoons agave
2 Tablespoons dried parsley
2 Tablespoons dried basil
½ cup nutritional yeast
1Tablespoon dried oregano
½ teaspoon chili pepper flakes
Pinch of cayenne
Salt and pepper, to taste
Instructions
Place all ingredients in food processor and blend until well combined.
Sauce may be kept for 1 week in an air tight container placed in refrigerator. Enjoy!