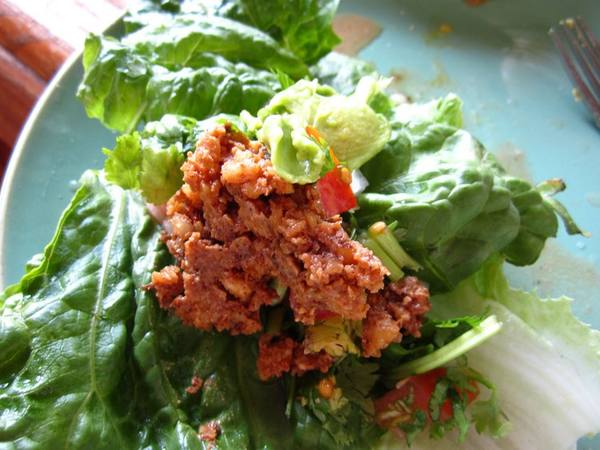 This walnut "meat" is a real cooking class favorite - simple, extremely delicious, economical too! (Photographed with avocado, pico de gallo salsa in a lettuce wrap.)
Ingredients
1 cup walnuts
1 Tablespoon raw shoyu, tamari, or liquid aminos
1 Tablespoon extra virgin olive oil
1 teaspoon cumin, ground or as seeds
Instructions
Put all ingredients in a food processor and pulse to mix. Go gently – let the mixture stay crumbly and textured.
Taste and adjust to your liking.
That's it! It's ready to serve! For a raw taco serve in a lettuce leaf, topped with pico de gallo and maybe a slice of avocado. Yum!