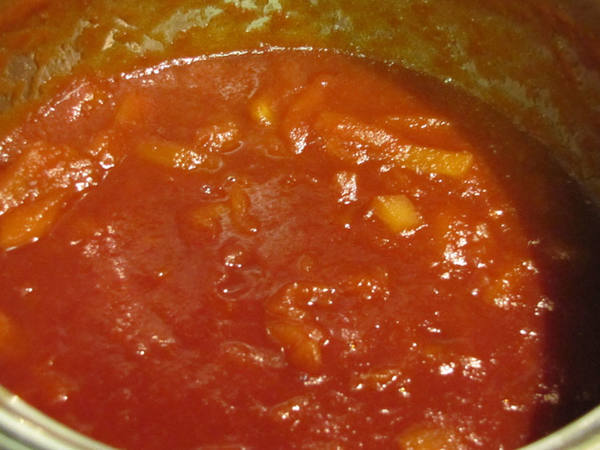 Spicy Smoked Pineapple BBQ Sauce
Barbeques are not usually vegetarian/vegan friendly, but with this finger-licking sauce drizzled over your grilled veggies or tempeh, even the most carnivorous eater will be asking for seconds!
Updated: Sat, 04/14/2018 - 12:24pm
Ingredients
1 medium-sized local pineapple, peeled
½ cup apple cider vinegar
1 cup ketchup
3 Tablespoons soy sauce or 1½ Tablespoons coconut aminos
3 Tablespoons honey or agave nectar
3 Tablespoons brown sugar
2 teaspoons liquid smoke
2 teaspoons vegan Worcestershire sauce (optional)
½ -1 teaspoon cayenne pepper
½ -1 teaspoon smoked paprika
Instructions
Cut pineapple in half width-wise. Cut half the pineapple into thin slices. Roughly chop remaining pineapple.
In a large skillet over medium heat, grill pineapple slices until browned on both sides. Cook in batches to avoid overcrowding. Set aside to cool.
Once cooled, dice grilled pineapple and set aside.
Meanwhile, purée chopped pineapple in a food processor.
Add cider vinegar, ketchup, soy sauce, honey, brown sugar, liquid smoke, vegan Worcestershire sauce, cayenne and paprika to puréed pineapple. Pulse until well combined.
Pour mixture into a large saucepan. Bring to a boil, whisking frequently.
Reduce heat to low and simmer for about 20 minutes. Add diced grilled pineapple after sauce has thickened.
Pour into a bowl and let cool. Use immediately with your favorite barbeque dishes like our Vegan Kalua Pork. Enjoy!