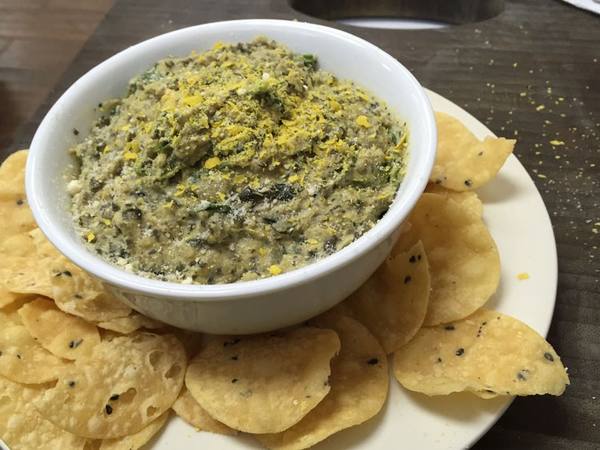 Vegan Spinach Dip
Here is a twist on a traditional party favorite that you will love. It is vegan and gluten free.
Updated: Mon, 05/13/2019 - 8:51pm
Ingredients
3 Tablespoons safflower oil
1 medium onion, diced
½ cup chopped mushrooms
2 Tablespoons garlic flakes
¼ cup chopped basil
1 cup cashews, soaked in water for at least 20 minutes
½ cup nutritional yeast
1 teaspoon cayenne
1 lemon, juiced
1½ cups water
4 cups chopped spinach
Salt and pepper, to taste
Instructions
Drain and rinse cashews. Add to blender along with nutritional yeast, cayenne, and lemon juice. Slowly add water and blend until smooth and creamy.
Heat oil in pan over medium heat. Sauté onions, mushrooms, and garlic flakes until golden brown. Stir in fresh basil and continue to sauté for another 2-3 minutes.
Add blended cashews mixture to pan. Stir in spinach and heat until dip thickens. Salt and pepper to taste. Serve and enjoy!