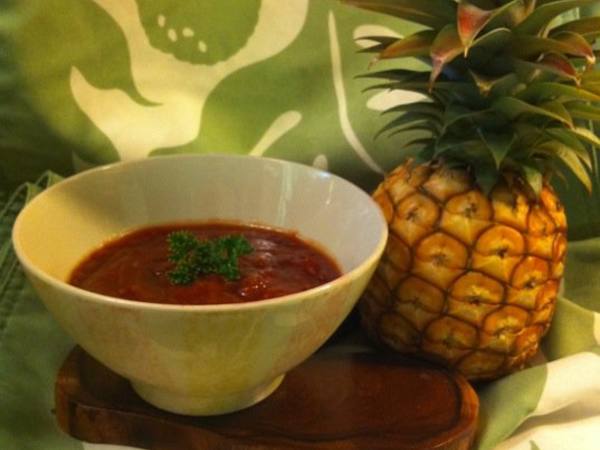 Pineapple & Honey BBQ Sauce
This sweet and tangy sauce is perfect for all your BBQ needs.
Updated: Mon, 04/02/2018 - 8:24am
Ingredients
½ cup fresh or canned pineapple chunks
3 cloves garlic
¾ cup organic ketchup
¼ cup honey
2 Tablespoons soy sauce
1 teaspoon fresh lime or lemon juice
½ teaspoon apple cider vinegar
½ teaspoon black pepper
Instructions
Place all ingredients in a blender and blend until smooth. Scrape sides with a spatula a few times to ensure the mixture is combined well. Enjoy!