Easy Vegetable Lasagna with Tofu Ricotta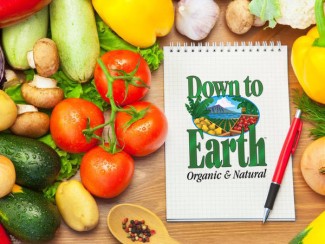 This lasagna is sure to become a classic for family gatherings or dinner on the fly. The homemade tofu ricotta is quick, easy and packs a flavorful punch!
Ingredients
Lasagna
1 (10-ounce) box lasagna noodles 
2-3 Tablespoons neutral oil like safflower or canola 
1-2 cups chopped zucchini  
1-2 cups chopped onions 
1-2 cups chopped mushrooms 
1-2 cups chopped bell peppers 
Salt and pepper 
1 (25-ounce) jar marinara sauce 
2 cups shredded vegan mozzarella or nutritional yeast
Vegan Ricotta
2 blocks extra-firm tofu, drained and pressed  
¼ cup nutritional yeast  
2-3 cloves garlic 
Juice of 1 lemon 
1 Tablespoon dried basil 
½ teaspoon salt  
Instructions
Preheat oven to 350°. 
Heat oil in a large skillet over medium heat. Add all the chopped vegetables and sauté for 10-12 minutes. Season the vegetables with salt and pepper. Add marinara sauce to the skillet and mix to combine.  
While the vegetables are sautéing, combine all Vegan Ricotta ingredients in a food processor or blender and blend until smooth.  
To build lasagna: Cover the bottom of an 9" x 12" baking dish with half of the vegetable marinara mixture. Line enough lasagna noodles to cover the sauce. Then layer half of the Vegan Ricotta on top of the noodles. Repeat the 3 layers again.  
Bake for 35 minutes, or until sauce is bubbling. Remove lasagna from oven and sprinkle shredded cheese or nutritional yeast on top.  
Turn oven to broil and return lasagna to oven. Allow to broil for 2-4 minutes, keeping a close eye on the dish, or until the cheese is bubbling. Remove from oven and allow to cool for a few minutes before serving. Serve and enjoy!