Baked Orzo with Veggie Medley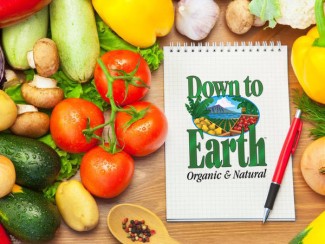 Baked Orzo with Veggie Medley recipe from Down to Earth Organic and Natural.
Ingredients
2 cups dried vegetable orzo
2 Tablespoons olive oil
3 cloves garlic, minced
1 large leek, thinly sliced
1 large zucchini, sliced
8 mushrooms, washed and sliced
6 artichoke hearts, diced
2½ cups marinara sauce
Salt and pepper to taste
6 ounces shredded mozzarella
Instructions
Preheat oven to 400°.
Heat water in a covered saucepan. When boiling, add orzo and cook until almost al dente, about 5 minutes.
Meanwhile, heat oil in pan over medium high heat. Add garlic, leeks, and zucchini and sauté for about 5 minutes. Add the mushrooms and artichoke hearts and sauté for 5 more minutes.
Drain orzo and put in baking dish. Mix in marinara sauce, salt and pepper.
Place veggie mixture over top of orzo and sprinkle with cheese.
Bake for 15 minutes or until cheese is melted. Serve and enjoy!