Cooked Vegan Lasagne - gluten, soy and sugar-free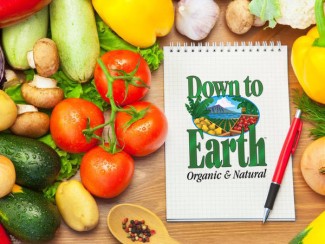 This super delicious baked lasagne delivers an abundance of flavor and hot, comforting, gooey goodness.
Ingredients
Vegetable Layers
2 medium eggplants, stems removed, sliced lengthways thinly
2 Tablespoon of coconut or olive oil
2 large onions, sliced
4 cups mushrooms, sliced (optional)
1 large zucchini, sliced lengthways thinly
Marinara Sauce
1 Tablespoon of coconut or olive oil
2 cloves garlic, peeled and crushed
Pinch of chili flakes
1 large (28 oz) can of whole tomatoes
Salt and pepper to taste
Oregano, fresh or dried (optional)
Thyme, fresh or dried (optional)
Béchamel Sauce
1/2 cup cashews, soaked for at least 2 hours
3 cups almond milk
1/4 onion
1/2 cup nutritional yeast
2 Tablespoons arrowroot flour or cornflour
2 Tablespoons olive oil
Juice of 1/2 lemon
1 teaspoon salt
Vegan Parmesan
1/2 cup walnuts
1/4 cup nutritional yeast
1/2 teaspoon salt
Instructions
Preheat oven to 350°.
For the Marinara Sauce - fry the garlic and chili in oil, then add the tomatoes and herbs. Leave the tomatoes whole, turn the heat down low, cover and simmer for as long as possible. Keep an eye on it to make sure it doesn't catch and add extra water if necessary. When you are ready to assemble the lasagne, crush the tomatoes, bring up the heat and reduce the sauce to a thickish consistency. Season to taste.
For the Béchamel Sauce – mix all the ingredients in a blender until smooth. Put in a saucepan on a medium heat. Stir constantly as the sauce thickens, about 5 – 10 minutes. Set aside.
For the Vegan Parmesan – combine all ingredients in a blender until crumbly. Set aside.
Fry the eggplant strips for 5-10 minutes until soft, or bake them for 20 minutes. Set aside.
Fry the onion and mushrooms until soft. Set aside. (The zucchini may be baked or fried too, but if the strips are cut thin enough it will cook in the lasagne itself and can go in raw.)
Now it's time to assemble your lasagne! Take a baking dish and cover the bottom with a third of the marinara sauce. Cover this with a third of the eggplant slices (the eggplant is our substitute for noodles) then with a third of the béchamel sauce, half of the zucchini and half the onion and mushroom mixture. That's one layer. Now cover with half of the remaining marinara, half of the remaining béchamel, the remaining zucchini, the remaining onion and mushroom mixture, the remaining marinara sauce, eggplant, then béchamel. There! You're done! Sprinkle the vegan parmesan over the top.
Cover with foil and bake for 50-60 minutes. Remove the foil halfway through. Let it sit for 15 minutes before serving. Enjoy!