Curried Cauliflower and Lentils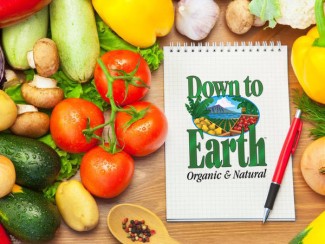 Curried Cauliflower and Lentils recipe from Down to Earth Organic and Natural.
Ingredients
2 Tablespoons oil or ghee
1 Tablespoon finely grated ginger
½ teaspoon asafetida
1½ teaspoons black mustard seeds
¾ teaspoon ground cumin
¾ teaspoon ground coriander
½ teaspoon turmeric
¼ teaspoon garam masala
4 cups cauliflower florets
1 (15-ounce) can diced tomatoes
2 cups cooked lentils
1 teaspoon salt
1 teaspoon agave nectar
Instructions
Heat oil in a pan over medium-high heat.
Add ginger, asafetida, black mustard seeds, cumin, coriander, turmeric and garam masala. Sauté for 1 minute.
Add cauliflower and mix until spices and cauliflower are combined.
Mix in canned tomatoes, lentils and salt.
Cook for 20-25 minutes or until cauliflower is tender.
Stir in agave and enjoy!