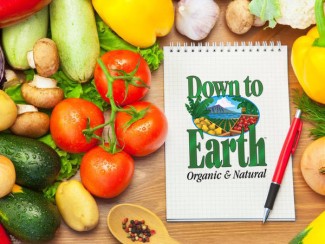 Here is a vegan, gluten-free version of this Italian classic. Great as a snack or with a salad as a full meal.
Ingredients
Marinara Sauce
1 Teaspoon of coconut or olive oil
2 large cloves garlic, crushed and chopped
1 can whole tomatoes (fresh tomatoes are fine too)
1/2 teaspoon chili flakes
Pepper and salt to taste
Eggplant Parmigiana
1 large eggplant
1/2 cup almond milk
1 1/2 cup corn masa
1/3 cup nutritional yeast
1 Tablespoon of garlic powder
1 Tablespoon of onion powder
1 Tablespoon of dried parsley
1/4 teaspoon salt (if no salt is added to the onion/ garlic powder)
Pinch cayenne
Basil leaves (to garnish)
Instructions
Preheat oven to 375°. Oil a baking dish.
Start the marinara sauce. Fry the garlic and chili in the oil. When the garlic is soft add the tomatoes, turn it down low and let it simmer gently for as long as possible. Leave the tomatoes whole. Stir and add water if necessary to keep the sauce from catching.
Wash the eggplant and slice into 1/4 inch slices.
Pour the almond milk into a bowl. Mix together the corn masa, nutritional yeast, garlic and onion salt, parsley and cayenne to make the gluten-fee breading mixture. Put it on onto a flat plate.
Dip the eggplant slices in the almond milk, then press them into the breading mixture covering them well. Place the eggplant slices in the baking dish.
Bake 25-35 minutes until slightly brown and crispy.
When the eggplant is almost ready, turn up the heat on the marinara sauce. Break the whole tomatoes and reduce the sauce down till it's nice and thick. Season to taste.
Serve the eggplant with the sauce and a little fresh basil. Enjoy!