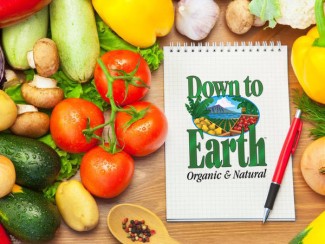 A very hearty "meaty" chili with wonderful flavor and texture.
Ingredients
1 cup TVP (texturized vegetable protein)
½ cup warm water
2 Tablespoons extra virgin olive oil
1 cup sliced onions
1 red bell pepper, finely diced
3-4 carrots, finely diced
1-2 zucchini, finely diced
2-3 cloves garlic, minced
1 (14-ounce) can diced tomatoes
1 cup tomato sauce or strained tomatoes
2 cups cooked black beans
1 cup cooked wheat berries
½ cup vegetable broth or water
1 Tablespoon cumin
½ - 1 Tablespoon chili powder
1 Tablespoon taco seasoning
1 Tablespoon coriander
Instructions
Add TVP to a mixing bowl and pour vegetable broth over. Set aside to hydrate for 5-10 minutes. Drain any excess moisture.
Heat olive oil in a large stock pot over medium heat. Sauté onions, bell pepper, carrots, zucchini for a few minutes or until onions are translucent. Add in garlic and sauté for a 1-2 minutes or until fragrant.
Reduce heat to medium – low. Add diced tomatoes, tomato sauce, black beans, wheat berries, broth, TVP and seasonings. Stir everything together. You can cook 20-30 minutes on the stove top or you can combine sautéed vegetables, hydrated TVP and remaining ingredients in a slow cooker. Cover and cook on low for 6-8 hours.
Garnish with your favorite toppings like shredded cheese, sour cream, avocado, fresh cilantro, and green onions. Serve on its own or with grains. Enjoy!