Hearty Vegetable Casserole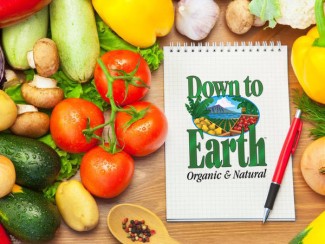 Create this easy casserole with leftover veggies, grains, or any other savory leftovers.
Ingredients
2 Tablespoons olive oil
1 cup sliced celery
1 leek, thinly sliced
2 cloves garlic, finely chopped
4 cups cubed yams
2 cups cubed carrots
2 cups broccoli pieces
¾ cup pearl barley
1 quart vegetable broth
1 can diced tomatoes
1 package seitan
1 teaspoon thyme
1½ teaspoons basil
1 teaspoon sage
1 teaspoon salt
½ teaspoon black pepper
Instructions
Preheat oven to 350°.
Heat oil and sauté celery, leeks and garlic until tender.
Meanwhile, in a big pot, combine yams, carrots, broccoli, barley, vegetable broth, tomatoes and seitan. Bring to a boil.
Add sauté mixture to vegetables along with thyme, basil, sage, salt and pepper.
Mix well and pour into a casserole dish. Cover with foil and bake for 1 hour or until barley is tender. Serve and enjoy!