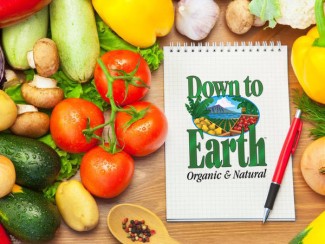 This traditional Spanish dish combines crispy potatoes with a spicy tomato sauce. Drizzle with vegenaise to create an indulgent, flavorful
Ingredients
2 pounds russet potatoes
2 Tablespoons olive oil
1 teaspoon salt
Sauce:

1 Tablespoon safflower oil
2 onions, chopped
4 garlic cloves, chopped
2 jalapenos, deseeded and chopped
1 Tablespoon cherry vinegar + 1 Tablespoon
10-12 tomatoes
16 ounce can tomato paste
¼ teaspoon sugar
1 teaspoon salt
1 teaspoon smoked paprika
1 teaspoon oregano
1 teaspoon thyme
1 cup fresh basil
1 Tablespoon red chile paste
Juice of 1 lemon

¼ cup vegenaise
Instructions
Preheat oven to 400̊.
Cut potatoes into cubes and place in a large bowl. Toss with olive oil and salt.
Bake for 35-40 minutes.
While potatoes are baking, heat a skillet with safflower oil. Add onion, garlic, jalapenos, and 1 Tablespoon cherry vinegar to skillet and cook until browned.
Heat a large pot of boiling water and fill a large bowl with ice water.
Place the tomatoes in the boiling water until the skin splits. Cool the tomatoes in the ice water, then peel away the skin.
Cut the tomatoes into fourths and remove the core. Add the tomatoes to the skillet.
Add the tomato paste, sugar, salt, smoked paprika, oregano, thyme, basil, red chile paste, lemon juice, and 1 Tablespoon of cherry vinegar. Allow to simmer until tomatoes are broken down.
Transfer tomato sauce to a blender and blend until smooth. Return sauce to heat.
 Once potatoes are done, allow to cool.
Top potatoes with spicy tomato sauce. Drizzle mayo on top, serve, and enjoy.