Risotto w/ Dandelion Greens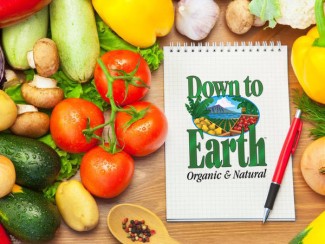 Incorporate more bitter greens into your diet with this indulgent risotto. The pungency of the spring onions and dandelion greens is rounded out by the rich, creamy rice.
Ingredients
2 tablespoons butter
2 tablespoons olive oil
5 cups homemade or store-bought mushroom broth
1 Tablespoon lemon juice or champagne vinegar
8-10 spring onions, white and green parts separated and sliced thin
1 1/2 cups Arborio rice
1 cup chopped dandelion greens
1/2 cup finely grated Parmesan cheese (or substitute with another salty, aged cheese like pecorino)
Salt, to taste
Black pepper, to taste
Instructions
Combine the butter and olive oil in a heavy, large skillet over medium-high heat.
In a separate pot, warm the stock  and lemon juice or vinegar in a saucepan.
Add the white parts of the green onion to the skillet with oil and cook until soft and translucent, about 2-3 minutes. Stir in the dry rice to coat with the oil, and cook for 1-3 minutes, until color slightly darkens.
Add the broth and stir, cooking until absorbed by the rice. Add a little warm broth, 1/2 cup at a time, stirring after each addition and waiting until the broth is absorbed by the rice before adding the next 1/2 cup.
After about 15 minutes of cooking, when the grains of rice are beginning to soften, stir in the dandelion greens.
When the rice is tender, but still al dente, turn off the heat. Stir in a last 1/4 cup of broth and the grated cheese.
Season with salt and pepper and garnish with the sliced green onion stems. Serve immediately and enjoy!